BANCROFT MIDDLE SCHOOL
ALL-WEATHER ATHLETIC FIELD AND SYNTHETIC TRACK
SAN LEANDRO, CA
Client: City of San Leandro
Harris Design was the prime consultant for the redesign and reconstruction of this middle school open space area. A synthetic turf soccer/football field is the centerpiece of the improvements, which also includes new basketball and volleyball courts, and a synthetic running track.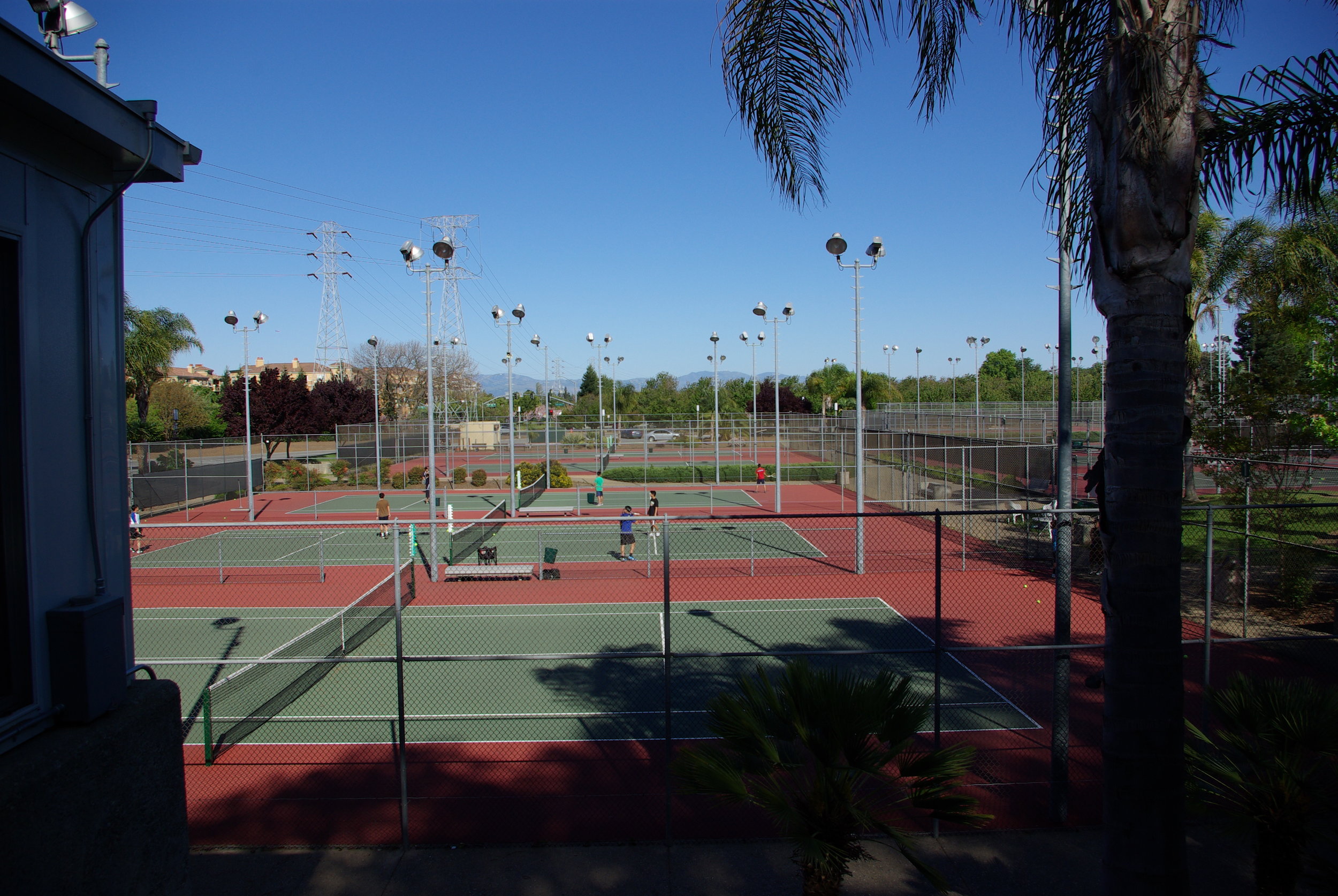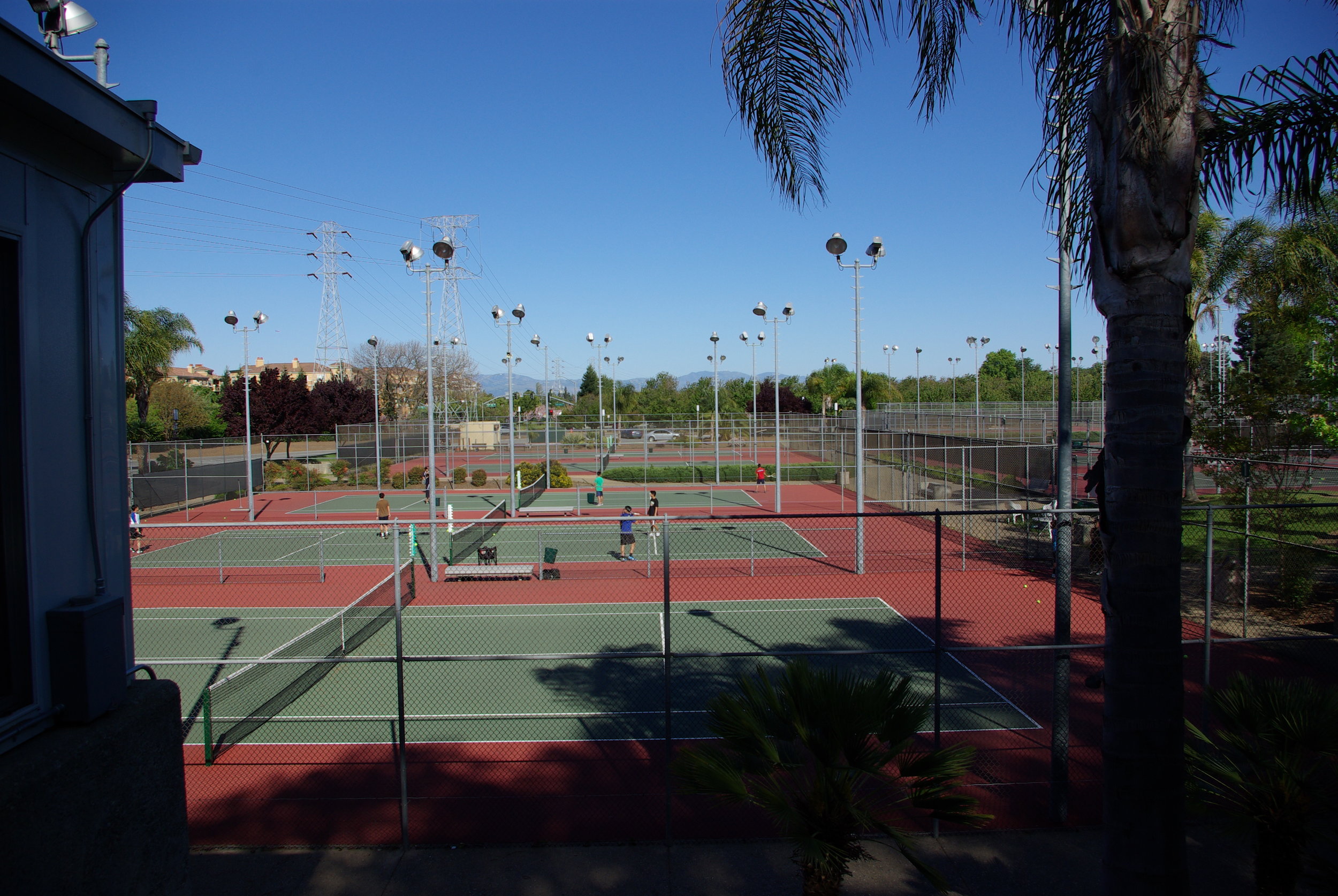 SUNNYVALE MUNICIPAL TENNIS CENTER
SUNNYVALE, CA
Client: City of Sunnyvale
Originally developed in the 1970s, this tournament-caliber tennis complex required improvements for ADA compliance and general upgrading. Two new courts were added, a new lighting system was installed at the tournament court, and an existing clubhouse was remodeled to provide space for food and beverage concessions. Harris Design was responsible for the design, public participation facilitation, management of the engineering and architecture subconsultants, construction documentation, and construction review.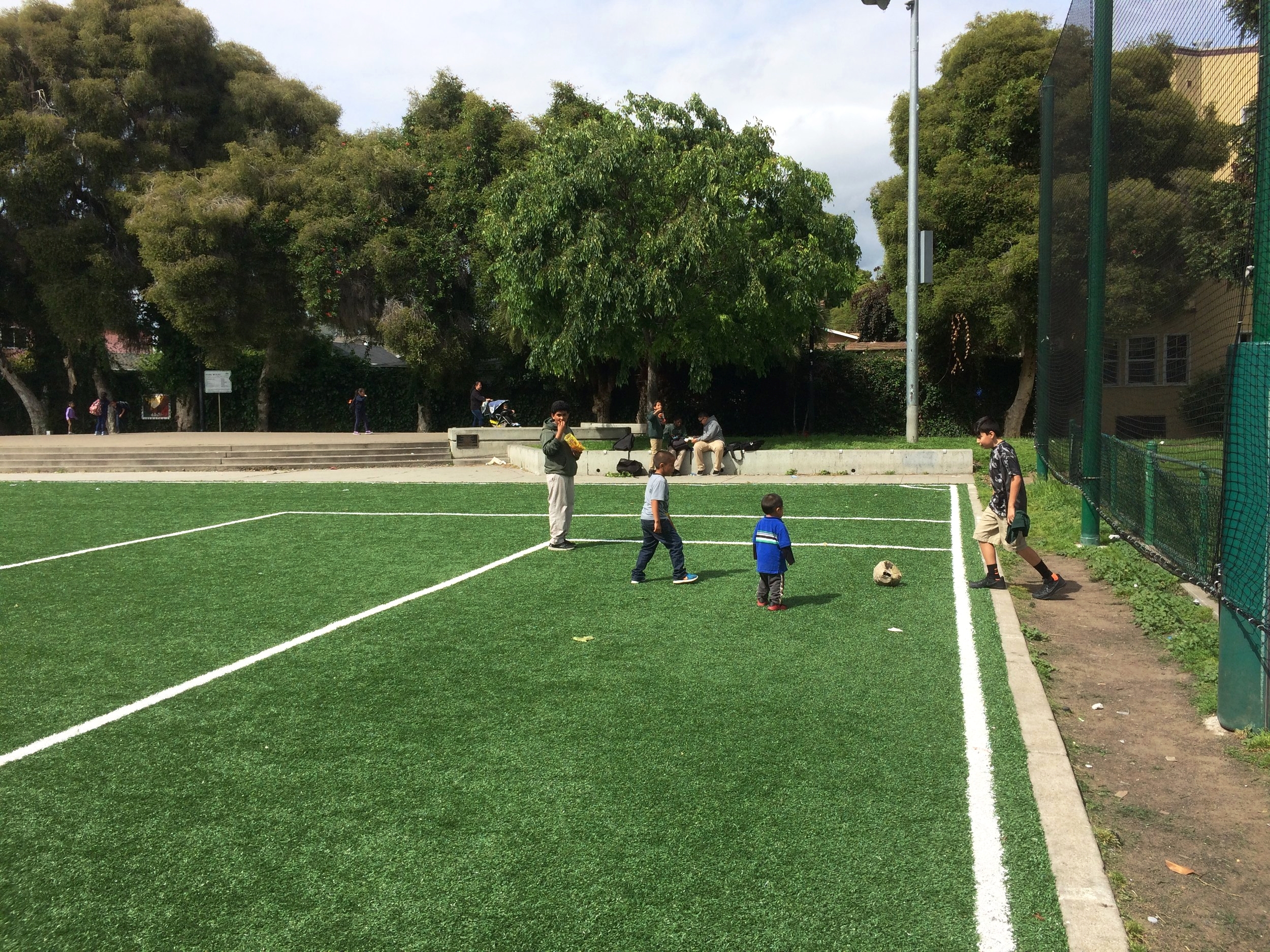 JOSIE DE LA CRUZ PARK
OAKLAND, CA
Client: City of Oakland
Harris Design provided design, construction documentation and construction review assistance for the renovation of this well-loved neighborhood park. Improvements include upgrades to the park's community garden area, playground equipment and resilient surfacing, new safety netting, and new signage for the park's main entry. The custom tile artwork designed by Harris Design features two prominent community members.
The park features a small synthetic turf field that is used for youth instruction and casual play. The turf had work to the point of no return, yet was still being played upon. The City was able to garner funding to replace the turf, and requested Harris Design provide full design and construction review services. After a significant outreach effort to quality turf companies, Harris Design was able to find one that would take on a project of such a small size. Alan Krausen was able to contract with Sprinturf to replace this field. An alternative infill consisting of sand and TPE was selected for the project to avoid the concerns raised about crumb rubber systems.